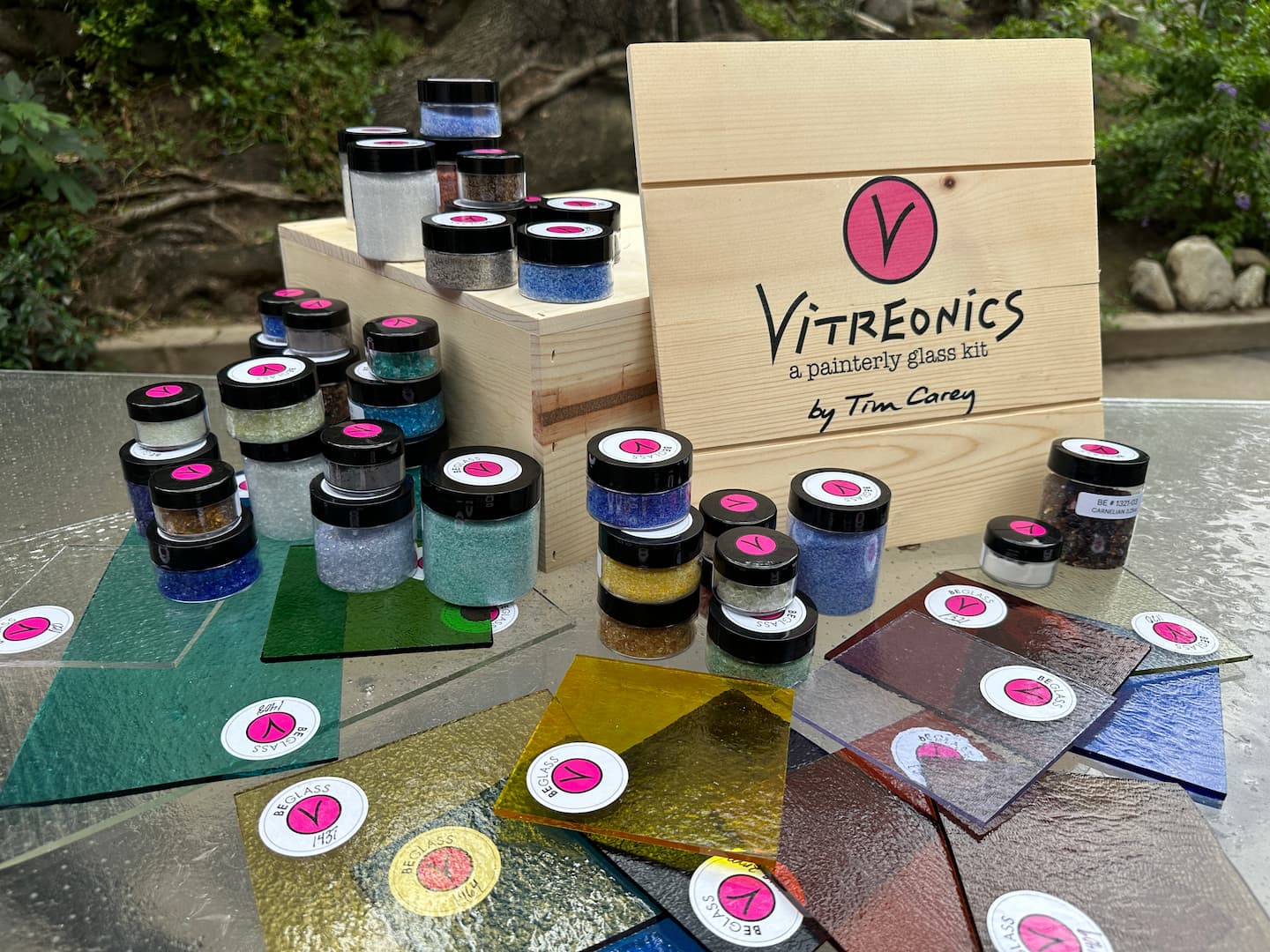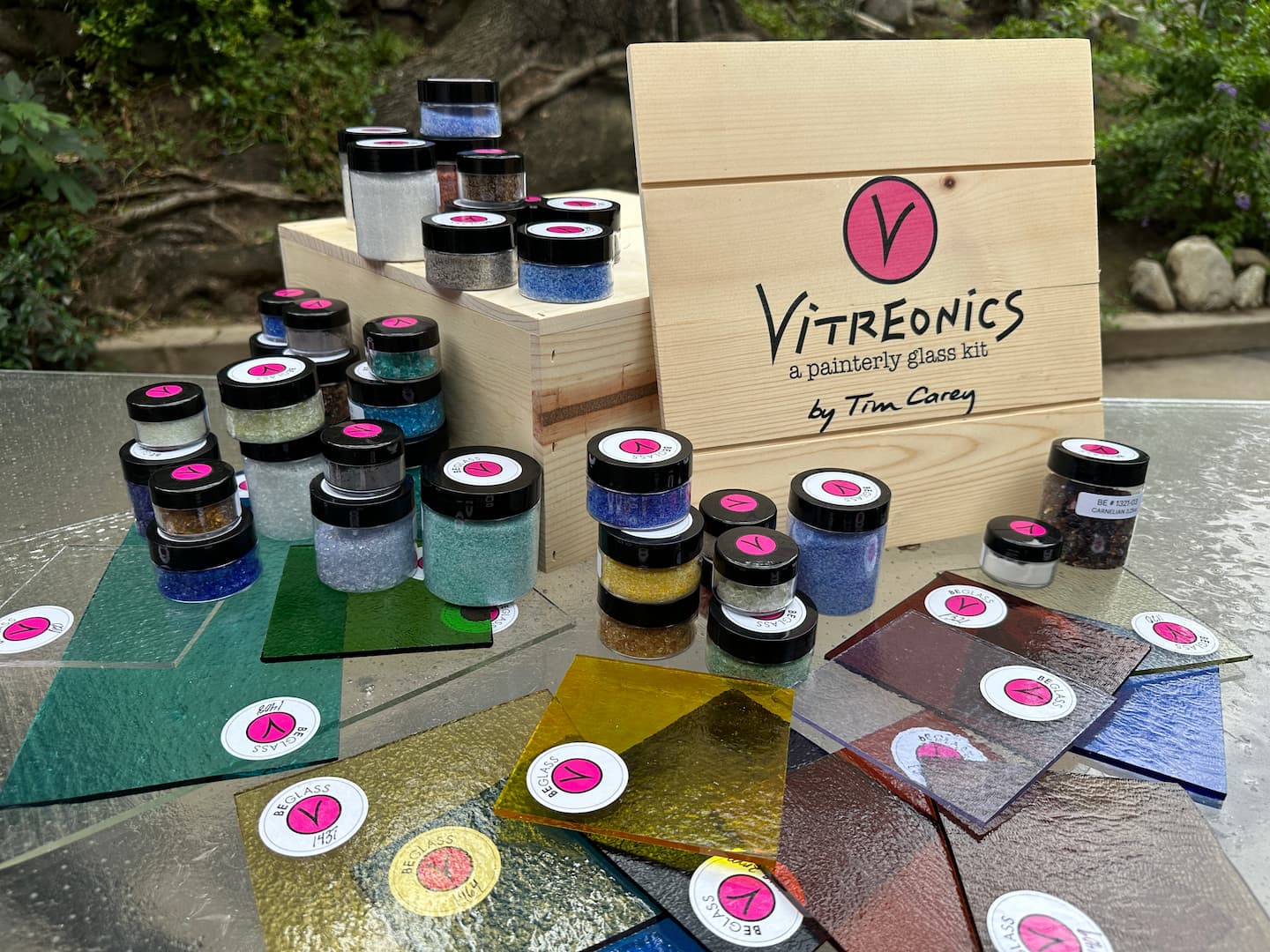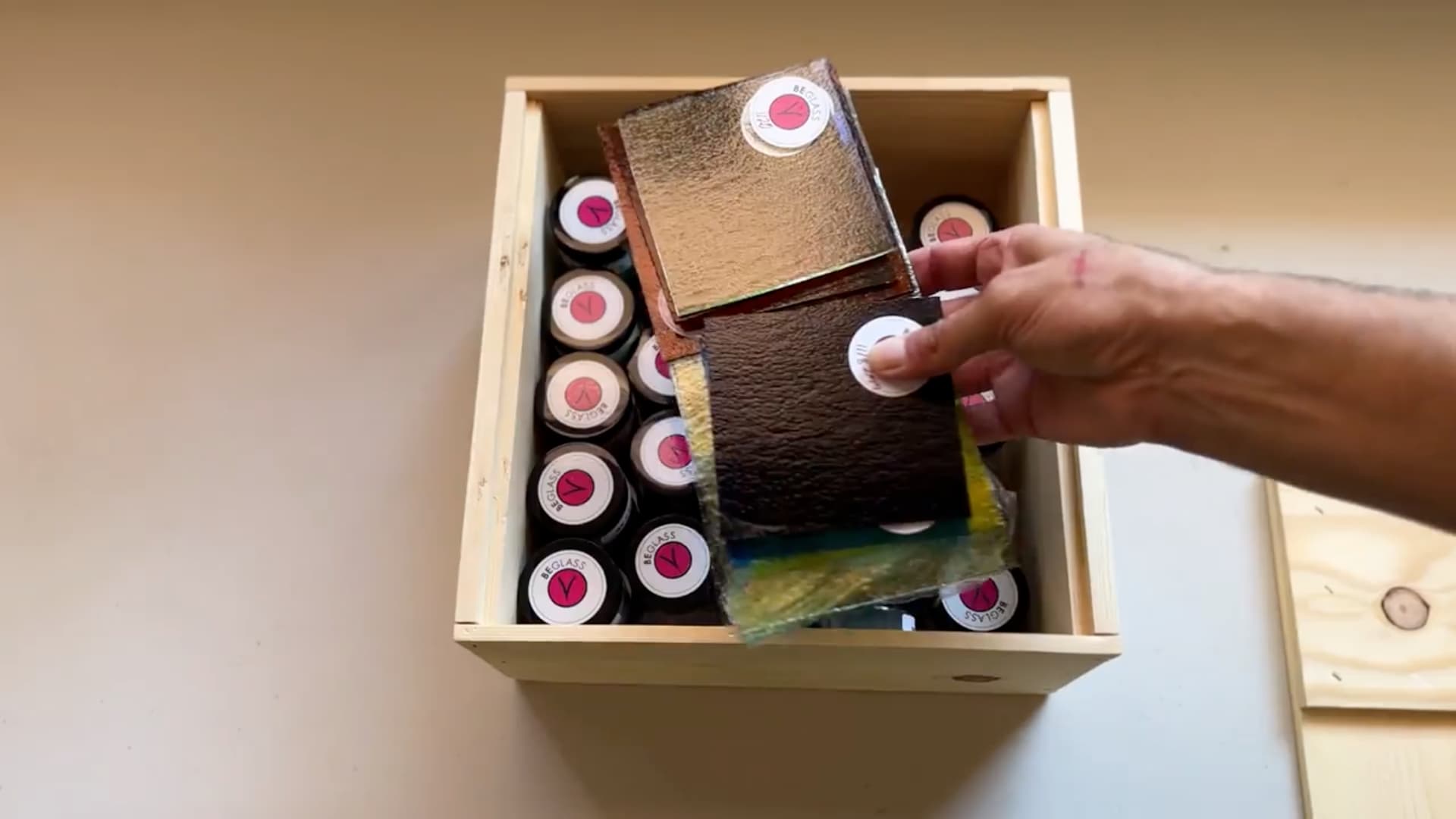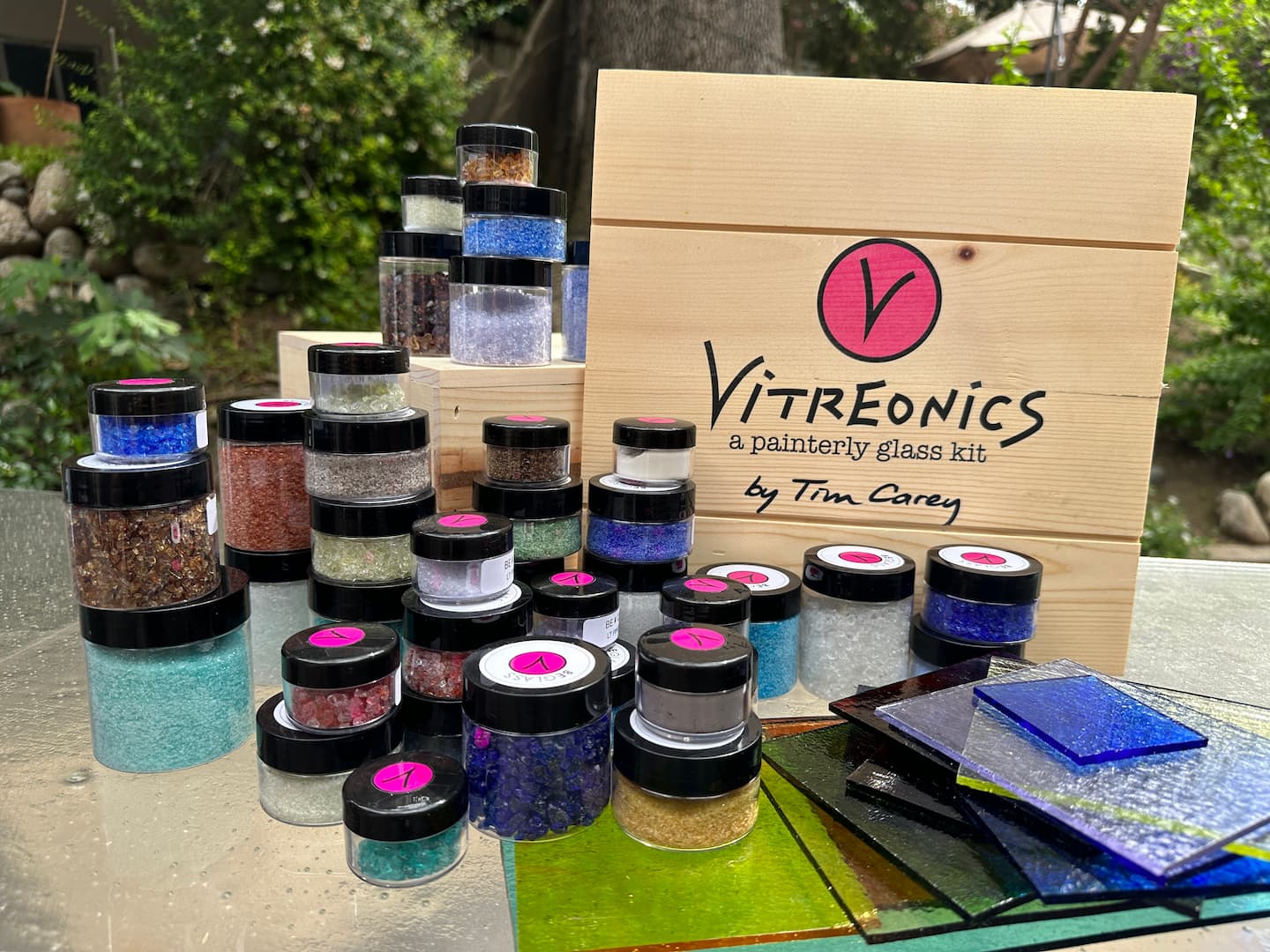 Vitreonics Painterly Glass Kit
$395.00
Description
Everything you need to create your Expressive Painting in Glass...
19 colors of Bullseye Glass in Sheet glass and frit, at affordable quantities, plus Reusche Glass Paints and Gum Arabic.

Use this kit to follow along with Tim's creation of the "center square" from the Class Video, or make what you want with this versatile palette of colors

Don't buy more than you need! A great starter kit for anyone interested in learning to paint with glass.

No, it doesn't come with beer…but you'll be drunk with excitement when you open the box!

Weight: 14.0 lb
what our students are saying