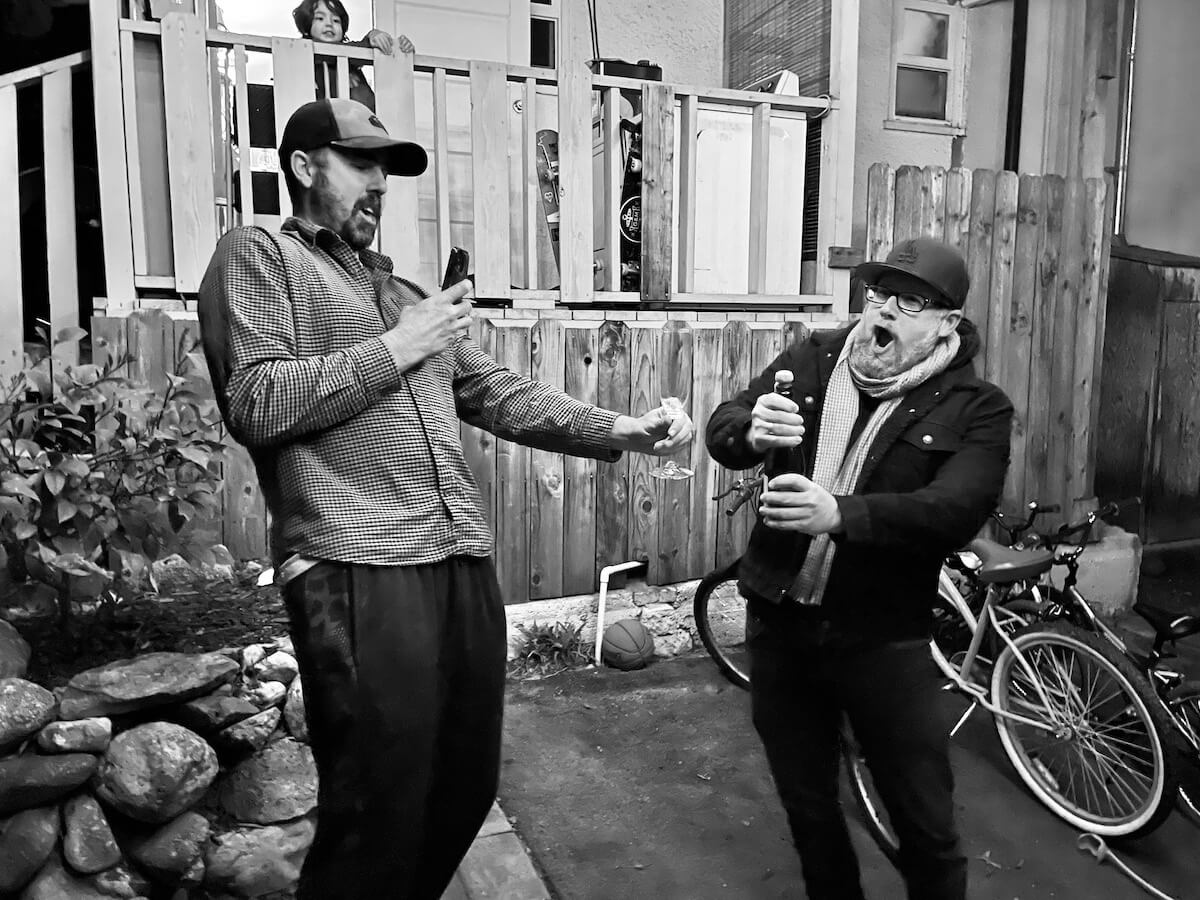 Kilnforming and Filmmaking: a match made in...
Kansas?!
Tim Carey is a "Painting Maker". His glass pieces are paintings. But they're not painted. They are made through a painstaking, risk-filled process that is more akin to baking than it is painting. Much of the work is done blindly, using glass fragments in various forms, that are placed carefully together on a single sheet of glass. The more material Tim uses, the less of the image he sees. He places his precariously piled structures into a kiln and melts them at 1500 degrees to form the final painting. When the kiln cools down, sometimes days later, the glass comes out, and what you see is what you get.
Sound dramatic?? Well it is! Enter filmmaker Justin Monroe, AKA the "Red Bearded Nightmare" who learned firsthand how riveting and intoxicating this art form is to watch during his 1100 hours filming the documentary Holy Frit. To learn more about Holy Frit, click here.
Tim and Justin formed Vitreonics in 2021 to continue what they started in Kansas. To pull back the veil and show EVERYTHING that happens during the wildly entertaining and dramatic process by which humans try to harness the power of glass.
Meet our team
The art of Glass meets the art of Film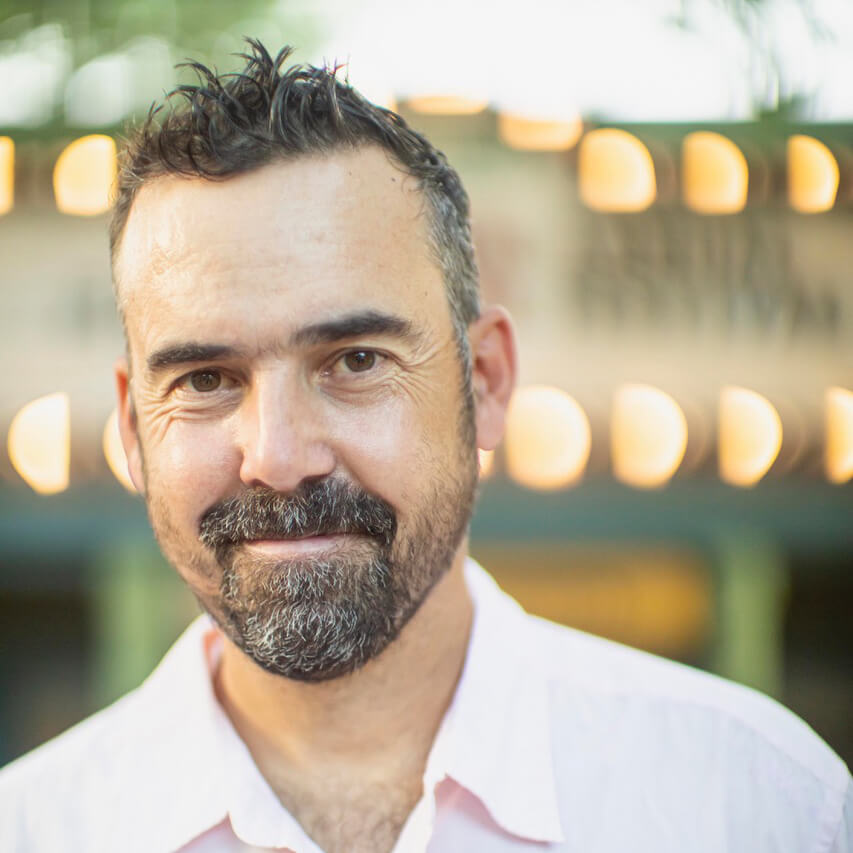 Tim Carey
Glass Maestro
"The taller one."
Tim Carey is a painter turned glass artist. He is the former Creative Director of The Judson Studios and currently runs Tim Carey Studio LLC out of Los Angeles, Ca. Carey's goal is to bring image making in glass to the forefront in all areas of both private and public art.
During the making of "The Resurrection Window" in Kansas, Carey sought out the expertise of Narcissus Quagliata, and together they dove deep into the possibilities and potential of kiln-formed glass as a material for expressive image making. The massive window, measuring 40 x 100 feet, created an opportunity for Carey to pursue new frontiers as a Stained Glass artist. Fused glass opened up the avenue for him to execute his original design in a colorfully contemporary way. Not only did this window hone Carey's skills in transforming Bullseye Glass into beautiful painterly imagery, but it also inspired the making of "Holy Frit," a feature length documentary that premieres in 2021. This film takes viewers behind the scenes of the unprecedented undertaking, with Carey at the center diving head first into the challenge.
Since opening up his own studio, Carey has split his time into three main practices. The first is creating custom commissioned artwork for private homes and public spaces, including innovation in lighting and presentation of "Glass as Art." Secondly, Carey is finding his voice as a Fine Artist through the creation of personal works in glass exploring a variety of imagery that seeks a balance between realism and abstraction. No matter the subject, Carey insists that his work always be a "celebration of the material of glass". Finally, Carey seeks to share his knowledge and experiences in image making with glass through the education of those currently working in glass as well as in other media.
Carey's works have been published in Glass Art Magazine, Glass Patterns Quarterly, and Stained Glass Quarterly, and he has taught at American Glass Guild, Stained Glass Association workshops, and at the Getty Museum in Los Angeles. He also gives lectures at schools and conferences around the country. To see more of Tim's work, click HERE.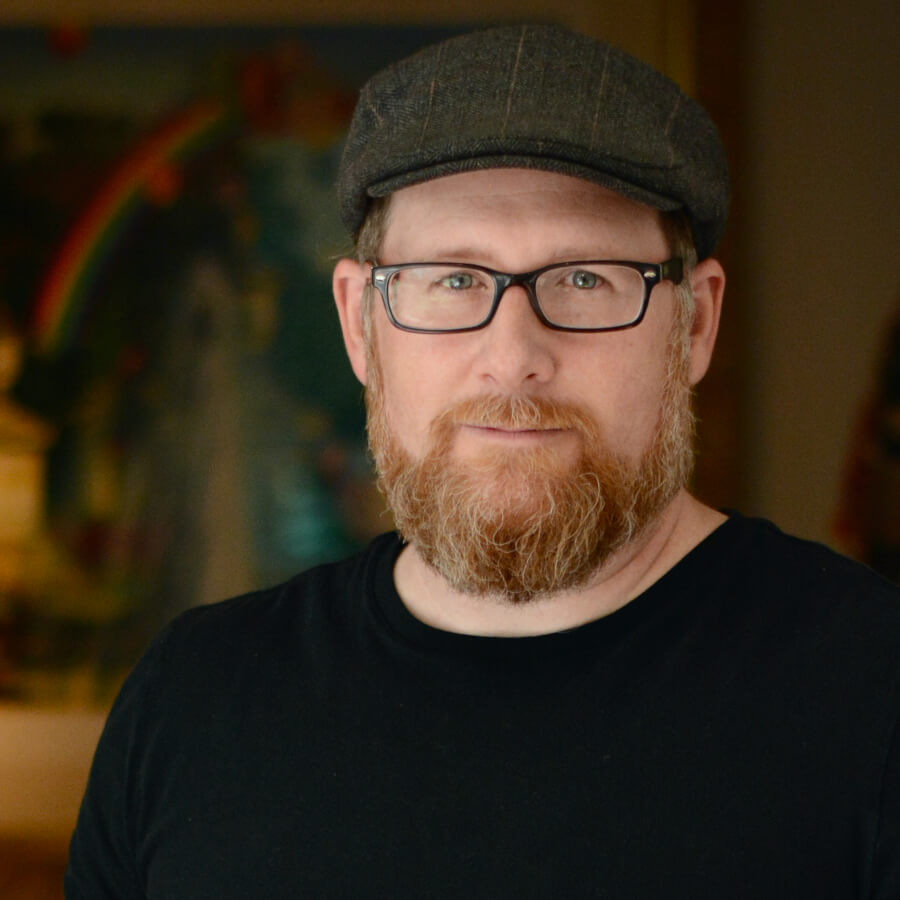 Justin Monroe
Film Auteur
"The one with glasses."
Justin Monroe – Justin's previous feature film credits include the award-winning comedy, The Rock 'N' Roll Dreams Of Duncan Christopher (Director/Producer), and the thriller, The Unraveling (Co-writer/Producer). His latest venture is his first feature documentary, HOLY FRIT. This film had its World Premiere at the 2021 Slamdance Film Festival, where it won the Audience Award for Best Documentary Feature. It went on to win Audience Awards for Best Documentary Feature at the 2021 Dances With Films Festival, Florida Film Festival, Port Townsend Film Festival, Annapolis Film Festival, and the 2022 San Luis Obispo Film Festival. It also won the Jury Award for Best Documentary Feature at the 2021 Edmonton International Film Festival, the Naples International Film Festival, the San Diego International Film Festival, and the 2021 deadCenter Film Festival.
Justin strives to achieve a unique aesthetic and a connection to beauty, fun and authenticity in every project he's been a part of. After studying film in Oklahoma and Los Angeles, Justin and his wife, Kasey, decided to trade tornadoes for earthquakes and headed into a full-time life in the golden west. They and their two children put down their roots in South Pasadena, CA.
For Justin's IMDB page click HERE