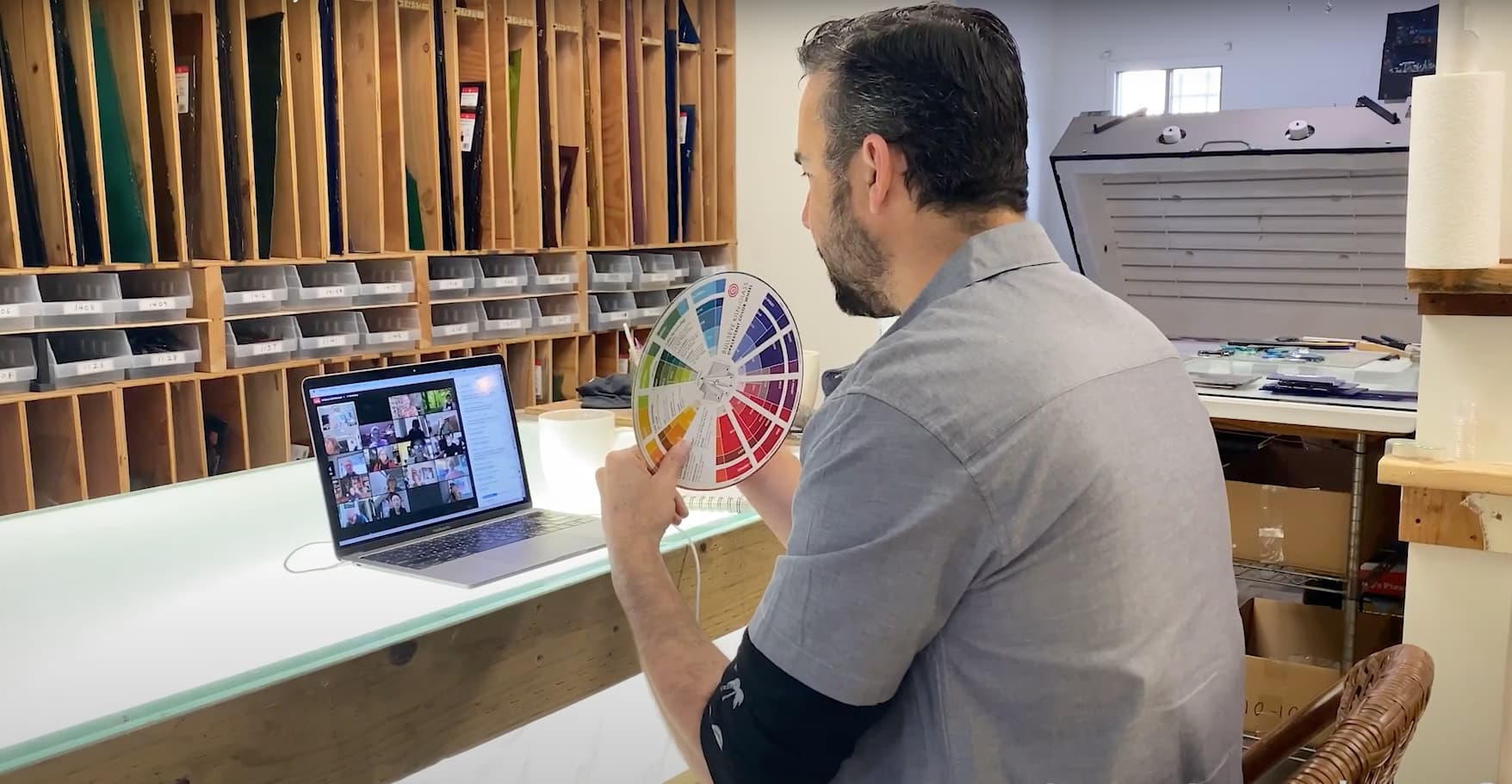 Expressive Painting in Glass Jan/Feb
Jan/Feb '24 - Video/Zoom Package
$385.00
Description
Follow along as Tim teaches the step-by-step process of creating an abstract landscape in glass. Make your own image, OR use the provided 10" x 10" design and make the exact image that Tim teaches
Long term access to the 2.5 hr class video with 11 chapters where Tim Carey teaches his "Alla Prima" technique, using frit and premade material (NO SLIDERS) to create an abstract image
Two Zoom sessions, the first to watch a shortened version of the video and ask Tim questions. And the second, 4 weeks later, for a critique and discussion of your work
Detailed class syllabus and access to private Facebook Group

NEW!

Tim will provide office hours, bi-monthly to discuss work in progress
enhance your learning experience
Book Studio Time
Take advantage of our Studio Partner Program to find a studio for access to workspaces, kilns and materials, and a group of students to work with on your project.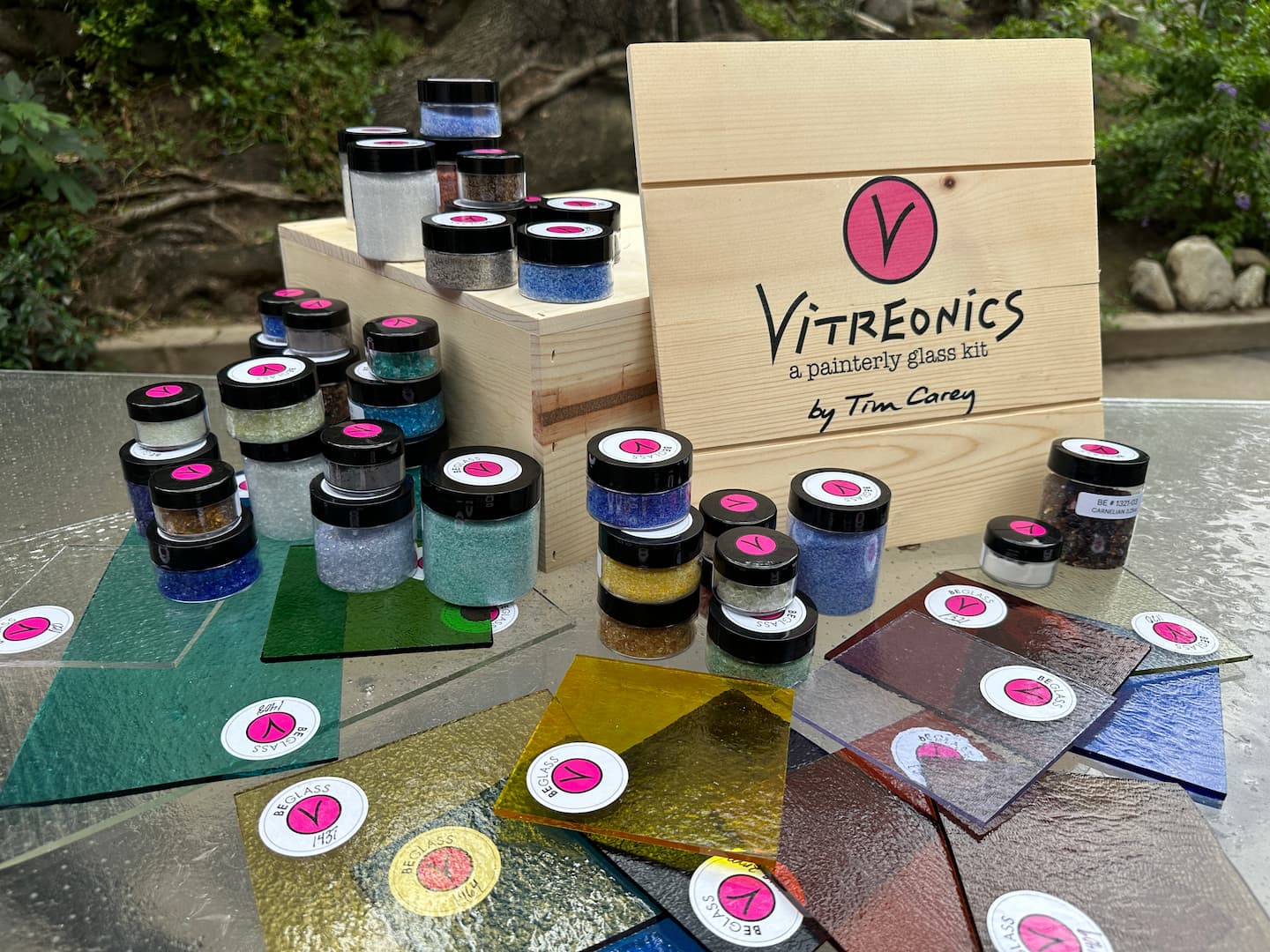 Vitreonics Painterly Glass Kit
$395.00
We are excited to be offering this curated Bullseye Glass kit, catered specifically towards the painterly methods taught in "Expressive Painting in Glass." This kit offers all of the colors listed in the PDF below, includes glass painting powders, and can be used to either make the "center square" or create your own design.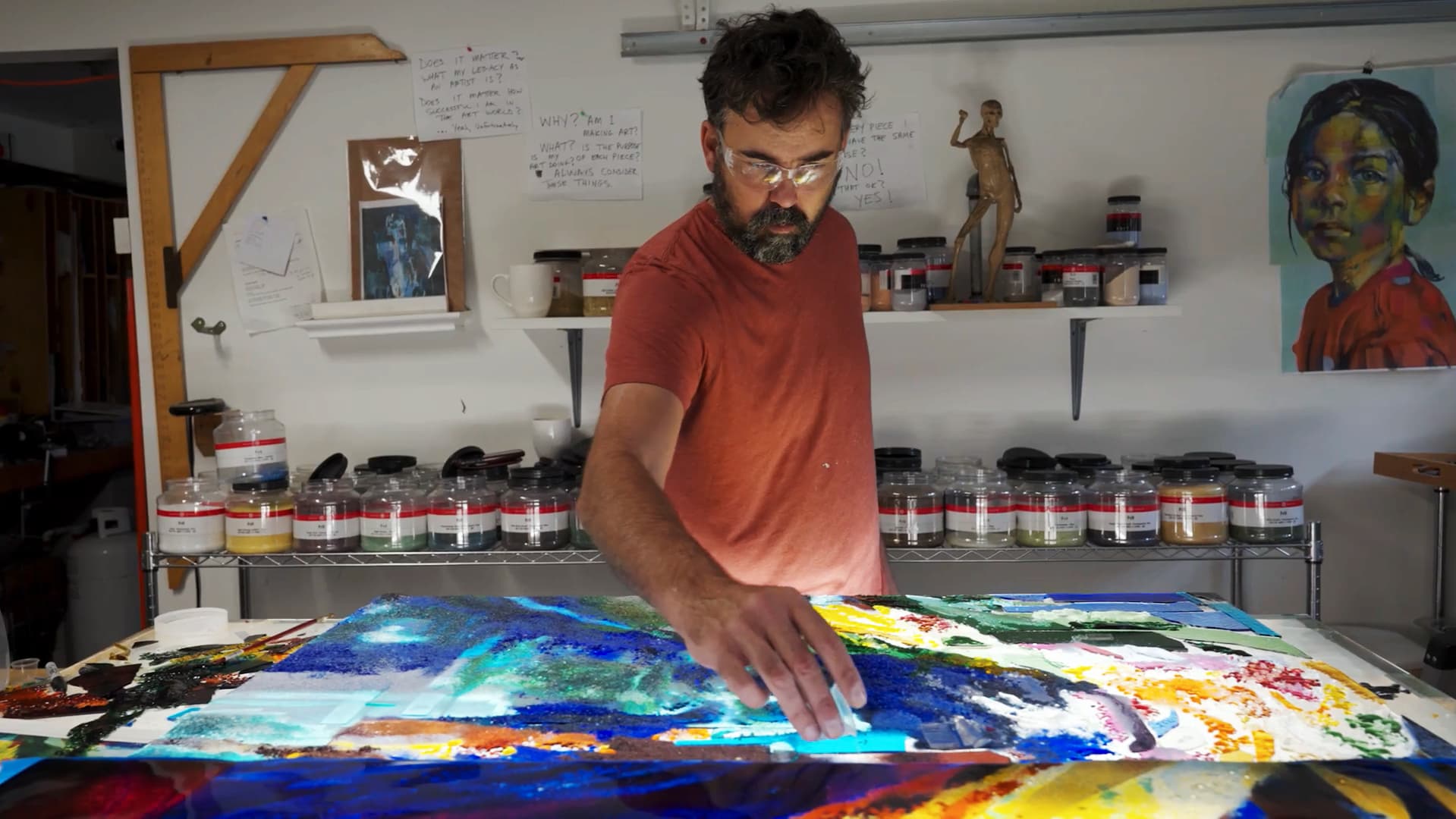 Expressive Painting in Glass - Video Only
$285.00
For those that aren't much into Zoom meetings, or you have your own studio and prefer to learn at your own pace...Vitreonics is happy to offer the Class Video "a-la-carte" (with Class Syllabus PDF and Facebook group access).
Online Video Access available Friday, October 6th
what our students are saying